L'analisi predittiva sfrutta l'IA e l'analisi dei dati attuali e storici per valutare la probabilità che un determinato evento si verifichi in futuro. Secondo la società di ricerca Aberdeen , le aziende che identificano le esigenze dei clienti attraverso l'analisi predittiva possono aumentare i propri ricavi organici del 21% , rispetto a una media del 12% senza l'analisi predittiva.
Come procediamo con l'Analisi di Marketing Predittivo
Raccogliamo i dati necessari

Analizziamo i dati

Creiamo un modello predittivo

Costruiamo e verifichiamo ipotesi

Monitoriamo

Capiamo la tua esigenza
L'importanza del Predictive Marketing
L'utilizzo dell'analisi predittiva rimuove dubbi e intuizioni, identificando i risultati più probabili e permette di concentrare l'attenzione sui segnali più interessanti per una strategia di marketing più precisa.
prevedere cambiamenti futuri

essere competitivo

investire il budget in maniera efficace

riduce l'incertezza

creare esperienze personalizzate per il cliente

comprendere le tendenze e i comportamenti dei clienti
Le metriche per monitorare le campagne di email marketing sono interconnesse: dalle performance di una dipendono quelle di altre. Le metriche infatti, viste in un funnel ci permettono di visualizzare quante persone, dalla fase iniziale dell'email, cioè dopo aver ricevuto e visto la email, sono arrivate in fondo al funnel ed hanno poi effettivamente generato valore per la nostra azienda.
Modelli di misurazione dell'Analisi Predittiva:
Segmentazione del pubblico in base al coinvolgimento passato del marchio, agli acquisti passati e ai dati demografici.
Valutano la probabilità di un consumatore di fare qualcosa, come convertire o agire in base ad un'offerta.
Valuta la cronologia degli acquisti passati per capire dove potrebbero esserci ulteriori opportunità di vendita.
Cosa permette di capire la DEM Analytics
In ottica di massimizzazione e razionalizzazione delle attività aziendali, raggiungere solo i lead o i clienti più qualificati e coinvolti  ha un valore maggiore rispetto a provare a contattare dei lead ancora non maturi alla fase di acquisto.
Tracciare ed analizzare le email che invii permette di acquisire consapevolezza su eventuali campanelli di allarme che potrebbero suggerirti che la tua campagna non sta andando nella direzione giusta.
ll coinvolgimento nelle singole e-mail è importante, ma è più importante considerare il coinvolgimento nel tempo. Approfitta delle metriche fornite dal monitoraggio delle e-mail e osserva il modo in cui il tuo pubblico interagisce con i tuoi contenuti nell'arco di diversi mesi o un anno.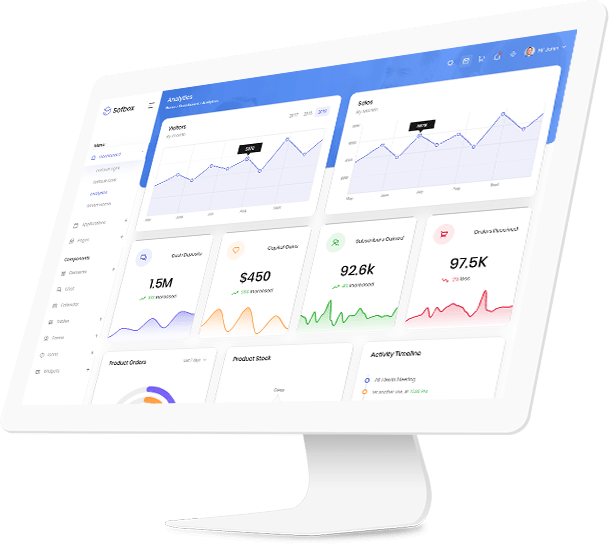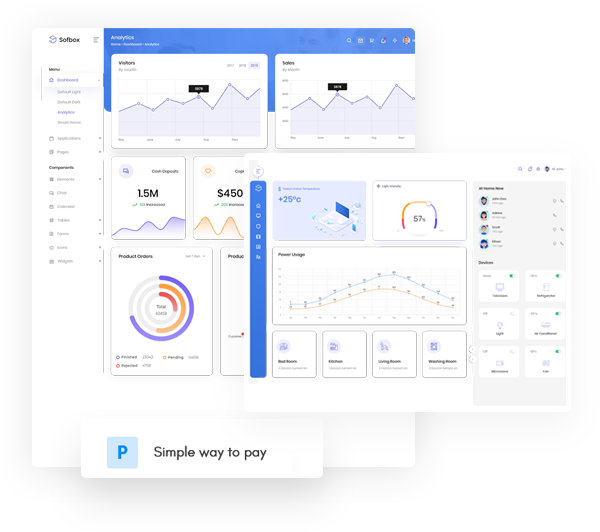 20 +
Custom Portfolio Created
Analisi Predittiva nel Marketing
Ci sono diversi modi per incorporare l'analisi di marketing predittiva nelle attività per aumentarne l' efficacia ed il successo.

Conoscere i clienti
Aumentare la Customer Experience e la Customer Loyalty analizzando le azioni e gli interessi passati con lo scopo di segmentare i pubblici fornendo loro messaggi mirati nel momento giusto e sul dispositivo giusto.

Ottimizzare i costi
I dati predittivi consentono di determinare dove concentrare le spese pubblicitarie e quali sono i canali e i tempi che giustificano un aumento delle spese.

Capire i clienti di valore
L''analisi predittiva consente di identificare i segmenti di pubblico ideali vicini alla conversione a cui dedicare maggiore attenzione e ridurre, invece, gli sforzi su quelli che non rispondono alle attività di marketing.

Aumentare la Fedeltà
L'analisi predittiva aiuta negli sforzi di fidelizzazione dei clienti attraverso l'integrazione della cronologia degli acquisti e gli interessi dei consumatori e far luce su opportunità di cross-sell e upsell.
They bring to you a host of beautifully created infographics that contain the latest digital marketing.