ONLINE ADVERTISING CONSULTING
Google Ads, Facebook Ads, and Linkedin Ads Campaigns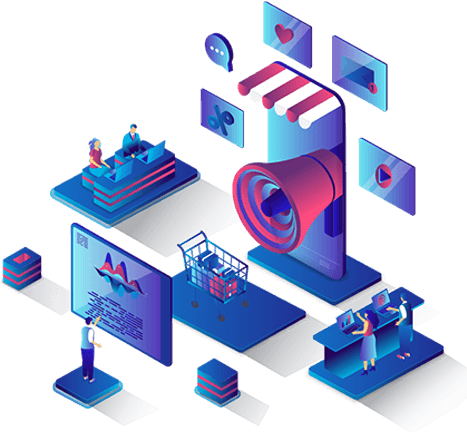 Online Advertising Consulting
We create targeted advertisements for your business's products/services at each stage of the marketing funnel: Brand Awareness, Consideration, and Conversion on the website.
We select the most suitable keywords, identify the target audience, activate advertising campaigns, and monitor their performance, making continuous alterations for optimization.
Our Digital Advertising approach combines expertise with data analysis. We have been operating in the web marketing sector for 30 years using a Data Driven Marketing method.
Our Advertising consulting will thus be based on a careful analysis of business data, Customer Analytics, and data analysis of past marketing campaigns.
Google Ads and Social ADV Consulting
Our expert Google Ads consultant will optimize the costs of your advertisements while maintaining high conversions and traffic.
Our expert Facebook Advertising and Linkedin Advertising consultant will manage the sponsoring of your content to acquire awareness, consideration, or conversion.
For 30 years, we have been helping hundreds of companies to properly leverage paid traffic channels such as Google Ads to get the most out of their advertising budget. Our highly targeted Google Ads consulting services will help you identify your target audience, attract new customers, and direct relevant and qualified traffic to your website, store, or business. Most importantly, our intelligently executed campaigns do this while keeping your budget in mind. We will work hard to maximize every euro spent on the Google Ads platform.
What are the benefits of Google Ads?
Your Company Can Also Benefit From Big Data!