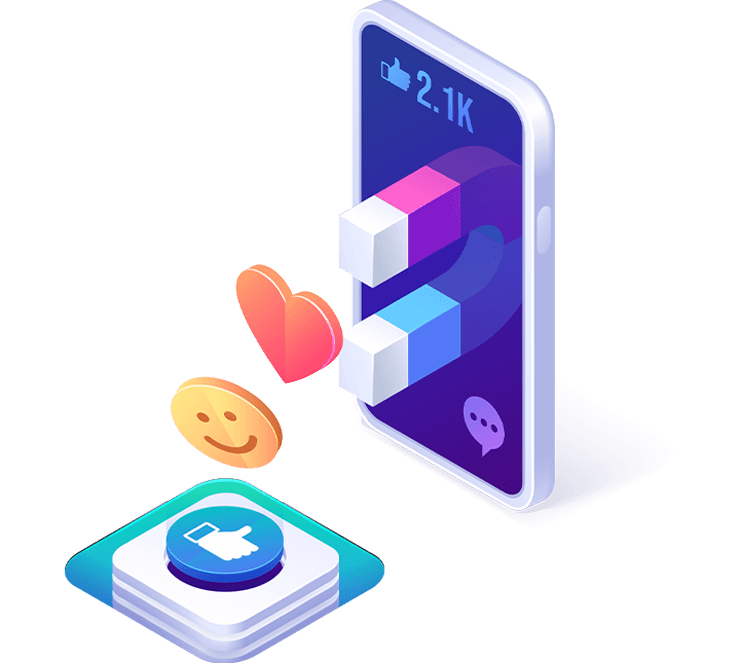 What is social media analysis?
Social media analysis is the collection and analysis of data derived from social networks, in order to help inform your social media strategy and optimize engagement around your organic and paid social media efforts.
Ultimately, social media analysis helps you answer important questions:
Is your strategy working?
Do you know the social media trends relevant to your space?
Do you have a way to quantify the kind of ROI you are making with each campaign or post on different social media channels?
Do you know what your audience expects and wants from your content and messages? How are your content perceived compared to your competitors?
Social media analysis is fundamental because it can answer all of the above questions.
With the right software, a single platform can answer all these questions for each social channel in an easily understandable way: no complex data analysis, just a clear presentation of what works and how to fix what doesn't. Social media marketers need a data-based roadmap to indicate the path to follow so they know where to go and what to do: this is what each social media analysis solution aims to provide, with varying degrees of success.
The collection of the right data allows you to make decisions that will give you a competitive edge in a world where social media is increasingly crowded.
Social Media Analytics & Customer Experience
Social media analysis includes the concept of social listening, closely related to a comprehensive Customer Analysis. It is a look at the online reputation of the brand and customer journey. It is not enough to only monitor likes, coverage, and conversion rates, it is necessary to understand the broader purpose of social channels and define the best use to increase the customer experience.
This type of analysis includes monitoring conversations and measuring campaigns. It also involves understanding how your social activities are influencing the results of your business.
Brands that are the best for the customer experience often combine social media analysis with customer comments from surveys, ratings, and review sites, notes from call center agents, and other customer feedback to get a complete picture of the customer experience. Companies that are seriously intent on improving the customer experience use data from social media analysis tools because they provide a fundamental view of how consumers really feel about the experience. Insights help them improve the customer journey and guide their decisions and business strategies.
Social Media Analytics KPI
Analysis of interactions over time, percentage of clicks on links to understand which type and which elements perform best.
Understanding the audience and preferences will help create a favorable customer experience with targeted content.
In order to gain a complete understanding of results, it is good to compare them with competitor results.